We tune into the lifestyles, dreams, and ideals of women,and will always offer better products and services to suit the changing needs of the times.

Under our corporate vision "Women's Smiles Company", we will strive to create happiness by delivering smiles to women's daily lives.

We support efforts to establish personal identity, value the coexistence of diverse senses of values, and will help women reach for their ideals and fulfill bigger dreams.

We want to continue protecting
women from breast cancer,
We support pink ribbon motion.

We support child care
from various angles.


The relationship between people and the global environment holds the key to our future.
Senshukai strives to view all our business activities in the mail order system-from product development to sales to after service-through the lens of eco-friendliness.
Each of our employees plays an active role in environmental preservation under the slogan "Think the Earth, Think the Future."
November 1, 1998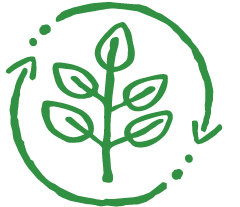 1. Forest resource protection by the participation in planning of the overseas planting and recommend net shopping for paper resources reduction
2. We promote the development of the product which was conscious of Eco
3. We reduce waste by thinning thickness of the corrugated cardboardof the packing material
4. We promote energy saving by promoting efficiency of trucking
5. Energy-saving action in the establishment

Senshukai's Mission Statement contains the passage "The reason for the existence of the Company is to contribute to society." Compliance is a key management responsibility, and we make every effort to continue being a company that adheres to society's rules and whose standards are readily accepted as correct and proper.

We will conduct all business activities in an appropriate, sensible way that complies not only with laws and legislations but also with social norms, corporate ethics, and in-house rules.

We will ensure sound and transparent management by building an internal control system and disclosing information in a timely, accurate manner.

We will always take a firm stand against anti-social groups.

We will strive to create a corporate environment that motivates employees and maximizes their individual strengths, creativity, and expertise.