We keep developing unique businesses to fulfill women customers' needs.

In an attempt to do all we can to contribute the resolution of social issues faced by working women, we established Senshukai Child Care Co., Ltd., in November 2013, part of our child care business in 2013. At present, we operate 13 daycare facilities in Tokyo and Chiba Prefecture and Osaka. Our child care support business is based on the concept of "using smiles to connect mothers and children, regional communities and the future."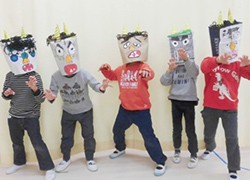 Manufacture of our own products using natural water from Hokuto City, Japan's most famous water village. In addition to sales, we are also developing an OEM business that utilizes our own production lines. In 2017, we celebrated the 40th anniversary of our founding and have been pursuing manufacturing that is kind to everyone.